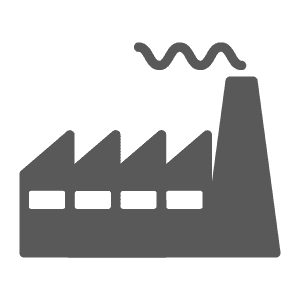 AeroTherm For Industry
Save up to 25% energy on furnaces and plant equipment  
The AeroTherm coating reduces surface temperatures, reduces the ambient surrounding temperature and has been shown to save up to 25% in energy costs.
By applying just a 3mm layer of microsphere and aerogel technology, AeroTherm provides a very flexible and cost effective method to insulate new or existing hot plant and equipment.  The AeroTherm coating can be spray or trowel applied, provides a compatible strong adhesion to most smooth surfaces and has an A2 fire rating.  It can be applied to many types of plant and equipment, within a surface temperature range of -40oC to 150oC, including:
furnaces
boilers 
holding tanks
storage vessels
engines
As a retrofit solution, AeroTherm can be applied in situ if surfaces temperatures are suitably low or when machine downtime periods of 3-4 days can be identified.  The equipment is normally de-greased and then AeroTherm is applied in two coats to reach a 3mm coating.  The outer surface can then be painted so that the finished surface blends into the environment.   Not only does AeroTherm save energy in the use of the plant and equipment, but it reduces surface temperatures to safe levels and improves the thermal comfort of the industrial workplace for plant operatives and employees. It can also be very effective at helping to maintain safe temperature ranges for sensitive liquids and materials.
AeroTherm has been used to reduce energy costs of furnaces right across Europe, with a recent reference site now complete in the UK.  Many customers report payback periods within one year.
AeroTherm can also be included in furnace design and manufacture so that it is neatly incorporated into the skin of the furnace itself. Please contact us to discuss the potential industrial applications.
Our customers' experiences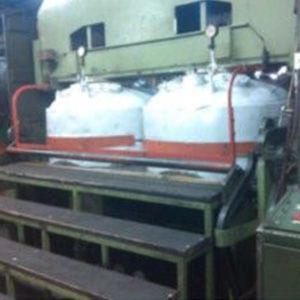 Rubena Curing Press, Czech Republic
A bicycle tyre manufacturer applied AeroTherm to a curing press which ran heating cycles up to 180°C.
Comparative measurement results ...
operating temperature rise time - faster by 3%

holding time - longer by 28%

cooling - longer by 24%

surface temperature - lower by 30%

power consumption - lower by 6% average

the shorter heating times, longer dwell times and slower cooling down times can lead to improvements to the programme operation, which increase cost and time efficiencies further.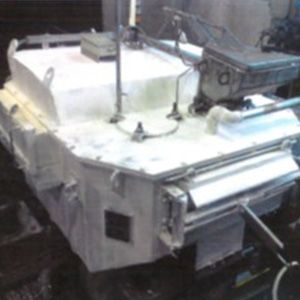 Aisin Manufacturing, Czech Republic
A car part manufacturer applied AeroTherm to seven industrial furnaces in their processing plant.
After 12 months of testing, the results were as follows ...
thermal savings from the equipment of 17-25%

reduced average surface temperature from 90°C to 40°C

the energy savings provided considerable financial rewards

the reduced surface temperatures improved the safety conditions for the employees and created a cooler working environment.