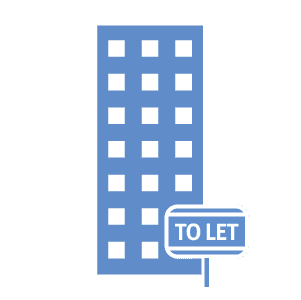 AeroTherm for my property portfolio
Private landlords, Registered Social Landlords and Housing Associations.
The alternative to conventional insulation for all landlords.
AeroTherm provides a practical and cost effective insulation solution for private landlords, Registered Social Landlords (RSLs) and Housing Associations.
Many rented properties suffer from cold walls, condensation and mould.  AeroTherm represents a new and effective solution to these issues.
Reducing energy bills and keeping people warm is particularly important in this sector. By installing AeroTherm, you are offering your tenants the opportunity for lower energy bills, whilst maintaining a satisfactory thermal comfort. If the property is heated more regularly and with sufficient ventilation, it will help create a healthier living environment for the tenants. The conditions for mould spores to develop will therefore be drastically reduced. 
AeroTherm is the most cost effective insulation solution for solid wall and hard-to-treat properties on the market today.
AeroTherm is currently applying for approval for the product to be used under ECO and for inclusion within RdSAP/ Appendix Q to enable the product to improve EPC ratings.  To register your interest and discuss ways that AeroTherm can be incorporated into your maintenance and improvement programmes, please  contact us.


Housing Association Installations

Metropolitan Housing Association
You can definitely feel the thermal improvement in the house
AeroTherm was installed throughout two properties suffering with damp and mould growth in Derby for Metropolitan Homes.  This proved a cost effective solution for Metropolitan Homes – to address poor insulation in difficult to treat solid wall properties.  Both tenants commented on the improved environments created in the homes and the two installations won an award at the East Midlands Energy Efficiency Awards presentation in April 2016. 

Shettleston Housing Association
The tenants have all immediately reported much warmer flats
In March 2016, AeroTherm was installed across four neighbouring sandstone tenement flats in Glasgow for Shettleston Housing Association (SHA).  The installation caused minimal disruption to the tenants and SHA commented on the high quality of the surface finish.  The tenants have all reported improvements in the thermal comfort in their flats and no loss of space.  One in particular has contacted us to say that he keeps having to turn his heating off!  SHA are now considering rolling this product out across their portfolio.