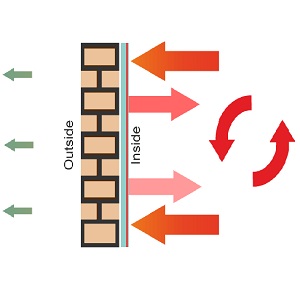 Carbon Reduction Commitments 
Craig Clement, MD of Aero-Therm Products, on the latest attempt at carbon reduction commitments 
On 29 June 2016, DECC released a consultation document Energy Company Obligation (ECO): Help to Heat designed to invite views on proposed changes to the Energy Company Obligation (ECO) - a government energy efficiency scheme to help reduce carbon emissions and tackle fuel poverty.  
The document discusses new proposals to ECO for 2017-18, with a view to moving towards a longer term scheme for 2018-22.  The government have clearly been keen to issue the document to reassure people that they are committed to reducing carbon emissions despite the country's decision to leave the EU.
Here at AeroTherm we have read the document with interest and I would make the following comments – 
There are 26 million homes in the UK, 19 million of these have cavities and 7 million are built with solid walls.  The installation of cavity wall insulation (CWI) to properties with cavities has been a big industry over the last 10-15 years with saturation now being reached.  85% of these properties have had cavity wall insulation installed, leaving the most difficult to treat 15% left without any form of additional insulation.  Whilst this is a small percentage, this still amounts to 3 million homes.  There are no measures being proposed to help these properties.
Add to this an estimated 3 million homes that have had cavity wall insulation installed inappropriately.  Many of these homes are across the west coast of the UK where the cavity wall insulation has only served as a bridge for the moisture in the outer layer of the property to travel to the inner layer of the property causing cold, damp and mould issues in these properties.  There are no measures being proposed to help these properties.
There are 7 million solid wall properties in the UK but only 0.3 million have had internal or external wall insulation added (IWI or EWI).  Why, well it's expensive to start with.  Expect to pay £100/m2 installed.  How well does it work?  Well it depends if you can afford to heat your home.  It also has the risk of creating condensation because it increases air tightness and reduces a building's ability to breathe.  And does it suit all properties?  Well in many cases you are not allowed to clad the outside of a building – it might be on a pavement – it might be made of stone in a conservation area.  There are very few properties that have had internal wall insulation installed, as you lose up to 100mm of internal space in your room – and then what do you do with your bathrooms and kitchens!!  So whilst the industry pushes to at least keep some solid wall insulation programme going for the long term benefit of the country, it doesn't stand up as a cost effective solution and needs artificial support.  The consultation document proposes that it will support insulating 17,000 solid wall homes in 2017/18.  Come on, this is tiny.  Let's be honest with ourselves, there are at least 6 million homes in this category that we have no measure for. 
ADD IT ALL UP = 3 million uninsulated cavity homes + 3 million homes where cavity wall insulation needs removing + 6 million solid wall homes that have no planned measure = 12 MILLION POORLY INSULATED HOMES.  That is 45% of our housing stock.
Amber Rudd, the Energy Secretary, in last 12 months has been focused on increasing our energy supplies to keep the lights on.  She has cut the FITs (Feed in Tariff) and destroyed the solar power industry overnight.  We must campaign for efforts to focus on demand side measures.  Let's encourage our society to use less energy and a good part of that comes from our homes.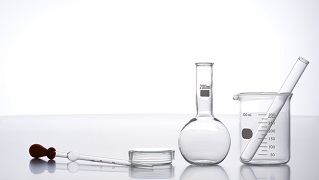 So what is the answer?  Well I believe we need to invest in new technology and change attitudes towards new technology.  At AeroTherm we have a cost effective product that could insulate all the 12 million homes currently leaking energy, but all we come across is rules and regulations designed not to let new technology in.  Our product works and we have great testimonials.  We have social housing companies using the product (particularly those in Scotland) despite it not ticking every box on paper – why – because it works and it's cost effective.  
As our country faces a period of reduced economic growth post Brexit, we cannot keep hoping for new government pots of money or taxes on society via energy bills to pay for expensive measures.  Please, let's get New Technology and Innovation on the agenda.