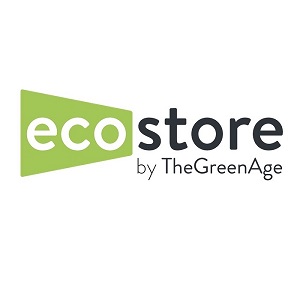 AeroTherm is now available from The EcoStore
The EcoStore by The Greenage is an online shop which offer a fantastic range of energy saving and eco products for both home and business. As AeroTherm is a great new product that saves you money on your energy bills and makes your home warmer and cosier, then it seemed an ideal product to incorporate into their range.  The Greenage team have many years of experience in the energy industry, allowing them to test and provide the best energy saving products available on the market. To enable their customers to easily purchase the recommended products, they subsequently set up the The EcoStore. We are therefore pleased that they immediately saw the advantages that this new innovative technology could offer to their customers over conventional insulation and have now placed AeroTherm on their site. 
AeroTherm direct to the customer
The EcoStore provide products direct to the customer and for those of you who wish to install AeroTherm to your own property, we have produced a comprehensive installation video to guide you through each stage. In the demonstration video, we recommend a range of tools, such as the AeroTherm trowel, sanding pack, depth gauge, bucket trowel and plasterers mixing wheel. These tools help to ensure you achieve a consistent smooth finish and can also be purchased through The EcoStore.
Should you prefer to have a approved installer apply the AeroTherm, then The EcoStore can offer EWI PRO, who cover the London area and will gladly attend a survey to discuss your requirements. If you live elsewhere in the UK, please contact us to provide regional installers or you can also source your own local plasterer. An added advantage of using an installer is that if they can invoice the full supply and install package for only 5% VAT.